You can't really complain about black representation in the modeling world (or maybe you can but just humor me).
Check out these bad bitches!
Sessilee Lopez, Jourdan Dunn, and Arlenis Sosa
backstage at Jean-Paul Gaultier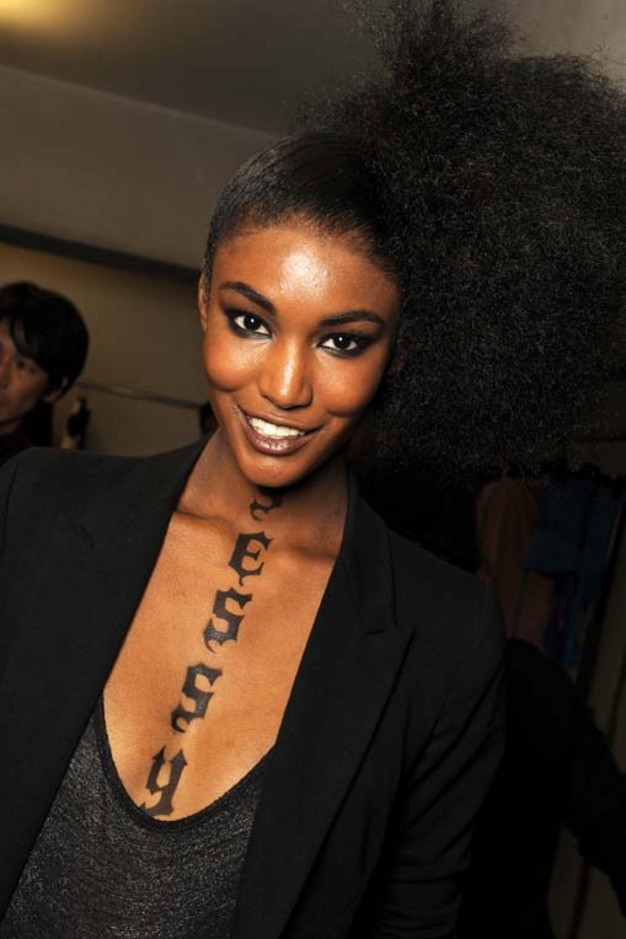 sidenote:Every model had a fake tattoo of their name on their chest.
I kind of want one now, tell me that's not hot?
This is the beautiful Sessilee Lopez Again
I have a serious girlcrush on this woman. You might've caught her in Kanye's "flashing lights" video (the first version, i think) and she was rumored to have dated him for a bit. Damn Kanye, you sure know how to pickem!
More Models =)
Psst, does anyone know this one's name?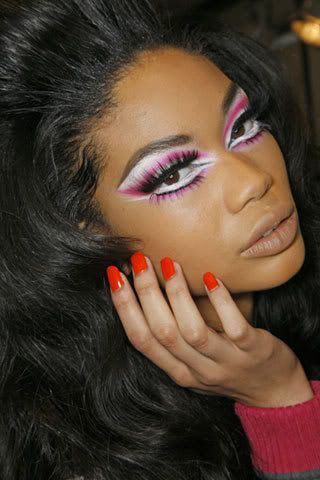 Chanel Iman, her makeup is beautiful!
Alek Wek
Naomi's loony but i'm diggin' the hair!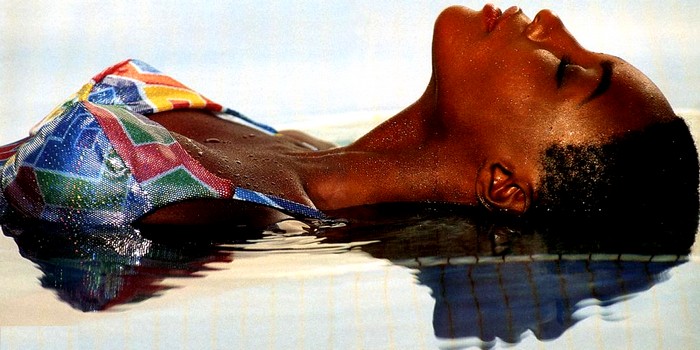 Roshumba Williams